Sunglasses are an essential part of your outfit. They add style and sophistication, an expertise to the level of styling and also protect your eyes from the sun's harmful rays and your face from the lines created by squinting!
But you need to select the right sunglasses for your face shape. Learning what shape your face is and which styles suit you make buying sunglasses SO much easier.
So what face shape are you and which sunglasses suit you best?
Our head stylist once did an entire session on her tips and tricks to finding the best sunglasses for you, without even leaving your house! How convenient! Here is the video replay and all the extra info you need below!
What is my face shape?
A cool trick to determining your face shape is by taking a whiteboard marker or lipstick and tracing the shape of your face in a mirror. Then stand back and take a look.
What does it look like?
Is it:
Round?
Oval?
Square?
Rectangular?
Heart shaped?
Triangular?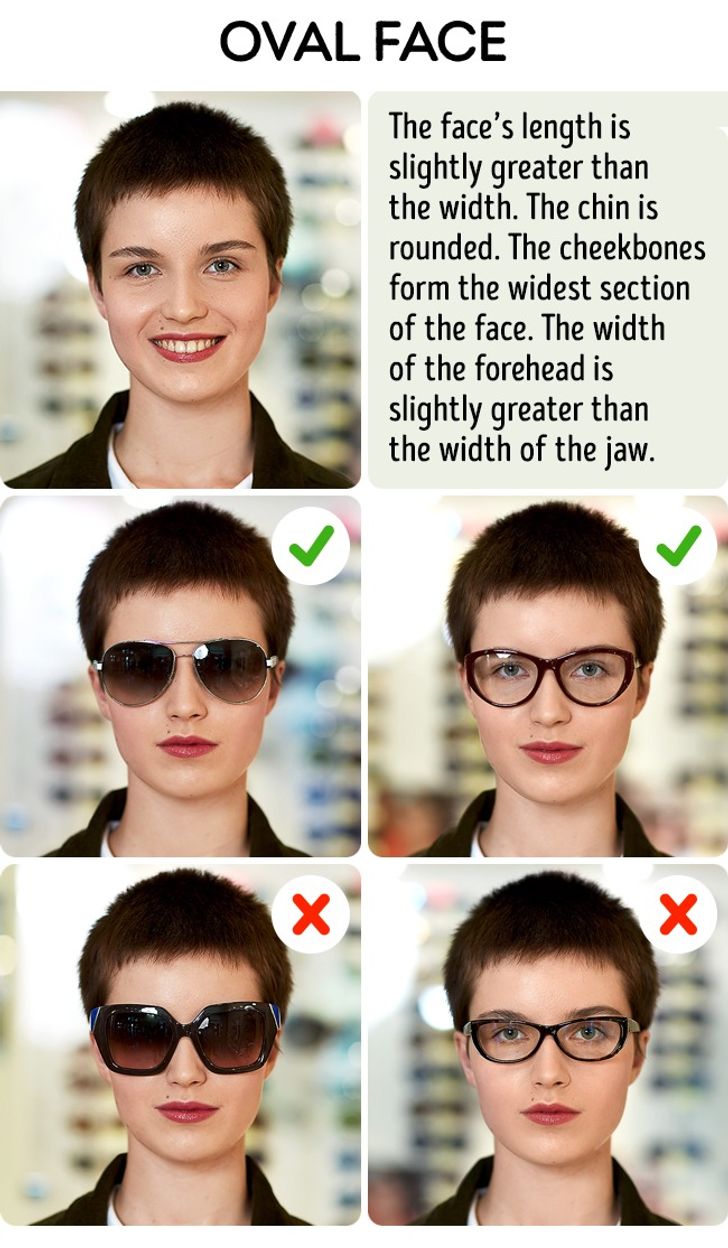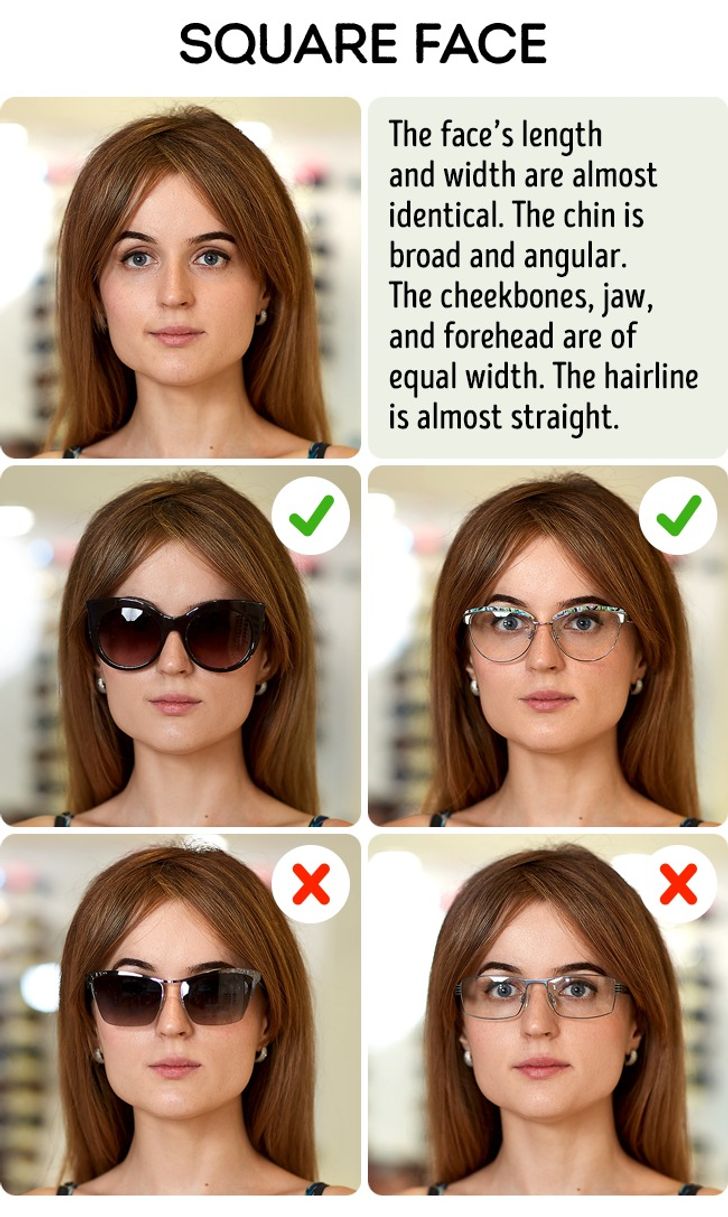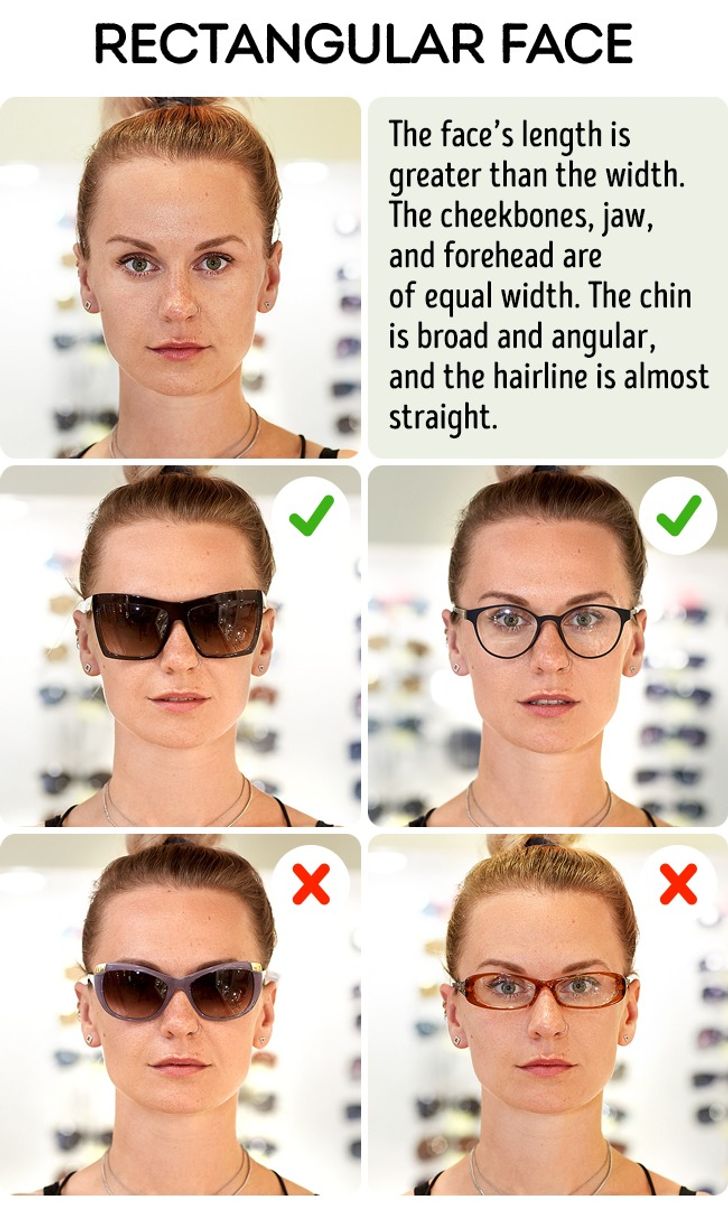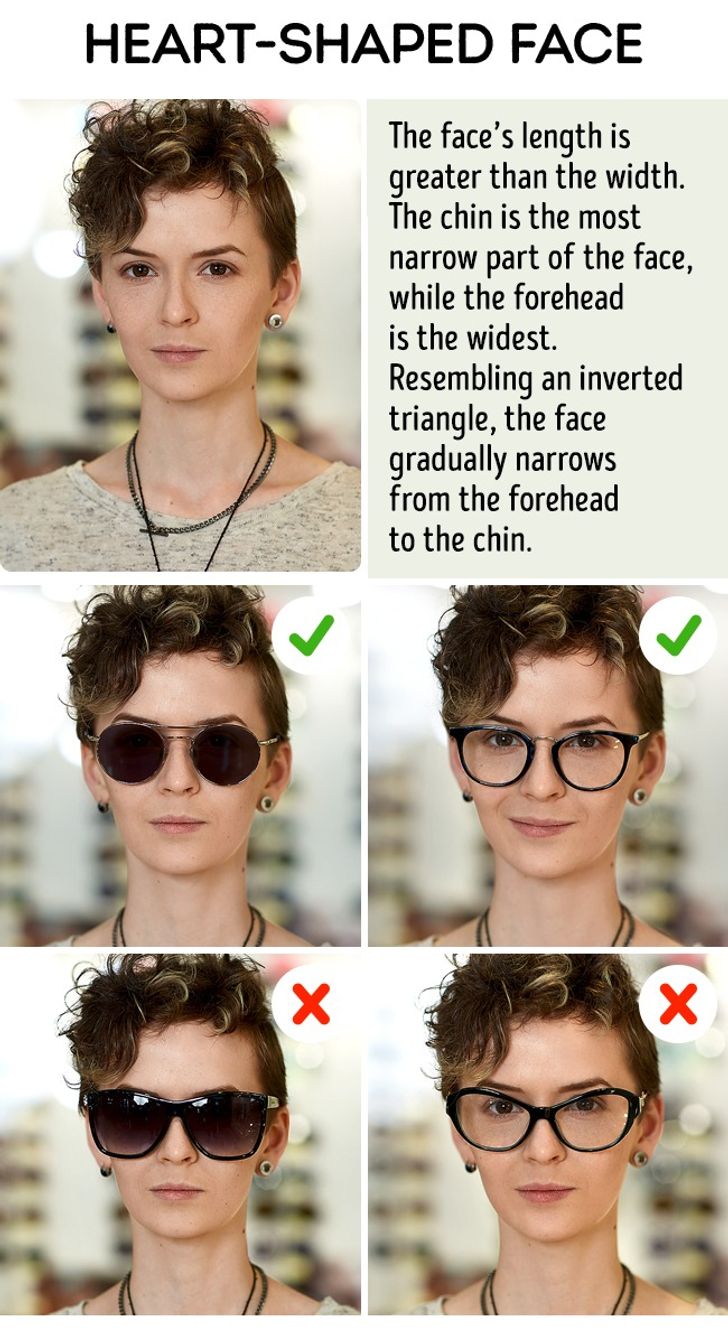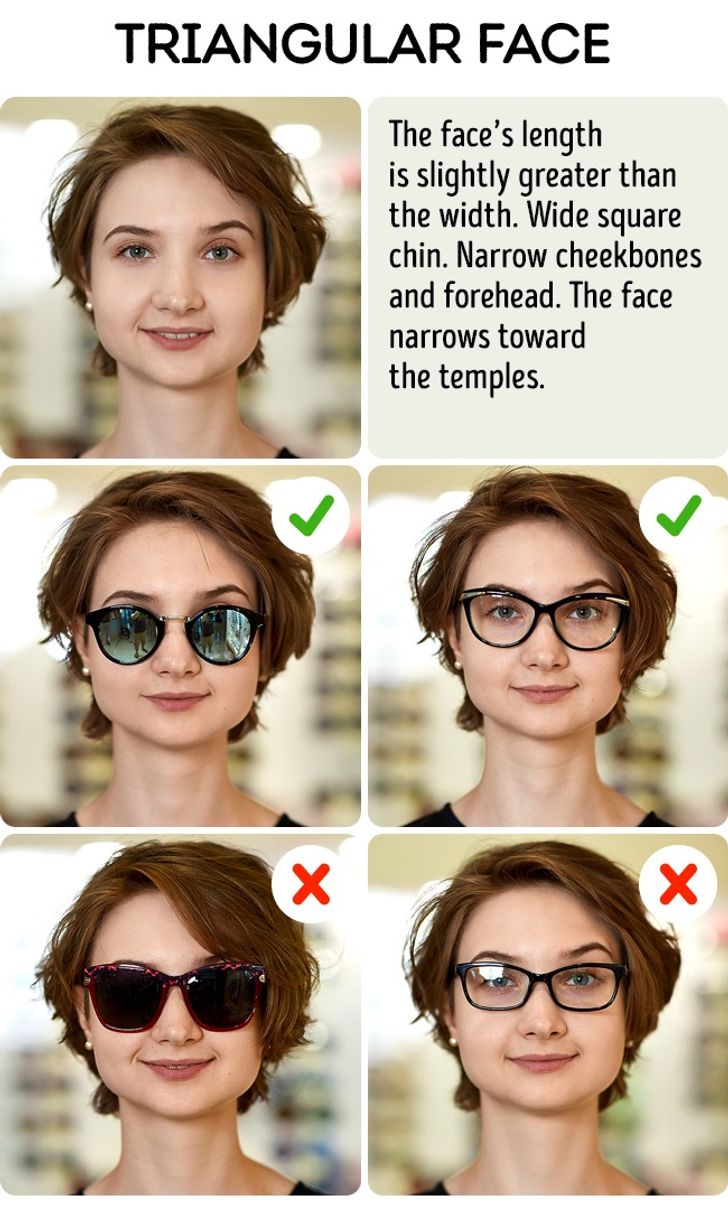 Image credits to: Bright Side
So now that I know which shape my face is, which sunglasses are never fail shapes for me?
Round faces
For our round faced friends your task is to visually lengthen your face, so choose glasses with dark frames. They narrow the face and bring its contours closer to an oval shape. To balance your facial proportions, choose a frame where the width is greater than the height.
Round faces suit almost all sunglass shapes except round and small/narrow/sharply defined sunglasses.
We recommend rectangular and square glasses (like wayfarers and some "wayfiators"), cats eyes, glasses with narrow bridges (so look for our Karen Walker "Alternative Fit" range), aviators, wayfarers and what we liked to call "wayfiators" last night which is like a combination of aviator and wayfarer and is quite a complementary shape for almost all face shapes.
With round faces you want to avoid round glasses, narrow frames, glasses with sharply defined edges, small and narrow frames and glasses that cover your brows.
Our recommendations for our round faces friends are any of our subtle cats eye glasses and our "wayfiators".
Oval faces
Oval face peeps are quite lucky in that almost all sunglass shapes will suit. Highly recommended are:
Glasses with smooth-lined frames: rectangular, oval, round.
Aviators
Cat's eyes 
Not recommended for oval faces are glasses with sharply defined edges, glasses that are TOO big or too wide for the face and small/narrow frames (like those itty bitty cats eyes all the young ones are wearing at the moment - please avoid this trend because it will not suit your face shape).
Our top picks for our oval faced friends are our round and cats eye ranges. The Wayfiators also work too and soft edged square shape sunglasses.
Courtney has a typically oval shaped face so she will be a good reference for you when shopping for sunglasses. If you see them on her you know they will suit your face shape too.
Square faces
The aim with square shaped faces is to soften the square lines, not add to them. So avoid square and rectangular glasses, anything with sharp edges and itty bitty sunglasses. You want some size and width to your sunglasses to soften the square shape. Opt for round sunglasses, cats eyes and aviators.
Rectangular faces
Again with rectangular faces you want to soften those rectangular edges with rounded frames that will help visually balance and soften overall proportions. Again, you want to go for larger frames over smaller frames and avoid anything with sharp, square edges.
We recommend round sunglasses, cats eyes (but only with subtle rounded edges, not angular edges) and aviators for this face shape.
Heart shaped faces
With heart shaped faces your aim is to balance out the upper part of your face by making the lower part appear bigger. Large sunglasses will not help you do that so avoid large framed sunglasses. Opt instead for smaller round frames, aviators, wayfarers or "wayfiators".
Avoid large round sunglasses and all cats eyes because they will add bulk to the top part of your face.
Triangular faces
The best shapes for triangular faces will seek to visually broaden the upper half of the face while making the lower half less conspicuous. Choose sunglasses with a large frame and a broad upper part. The lower part shouldn't have square or sharp outlines.
The best styles for triangular faces are round glasses in simple tones, aviators and cats eyes with transparent lenses. Not suitable are cats eyes with dark lenses, square or rectangular frames or small/narrow frames.
So here are our top picks that will suit the right face shapes perfectly.
Subtle cats eyes
(suitable for almost all face shapes except triangular and heart shaped faces)
Karen Walker Northern Lights Sunglasses (black crazy tort fade) $270
Karen Walker Northern Lights Sunglasses (classic black) $265 
Round sunglasses
(suitable for almost all face shapes except round and heart shaped!)

GUCCI YEAR OF THE TIGER ROUND FRAME SUNGLASSES WITH DETACHABLE CHAIN DETAIL $855
Wayfiators and square sunglasses
(suitable for almost all face shapes - just check for the right overall shape for you - round, square, slightly cats eye)
GUCCI AVIATOR WITH DETACHABLE CHAIN DETAIL $785
GUCCI SQUARE FRAME AVIATOR SUNGLASSES WITH DETACHABLE CHAIN DETAIL $730
GUCCI OVERSIZED HIGH FASHION FRAME WITH YELLOW LENS $570
We hope this helps and if you have any queries at all, please hit us up via email, social media or instant chat! We are more than happy to assist you with your sunglasses selection and have a lot of experiencing in helping you determine your face shape and the best sunglasses for you!
Lots of love
Courtney, Sally, Lily, Ebony and Dani xx